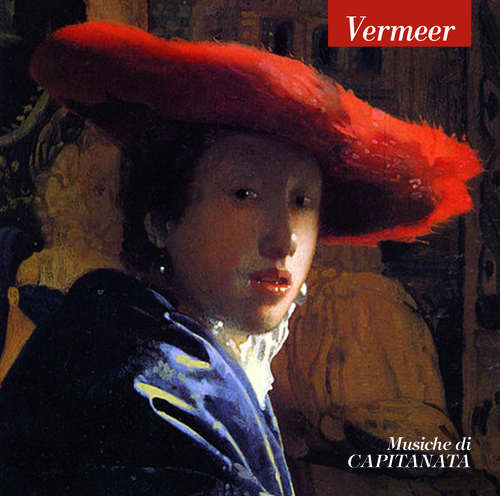 Vermeer - Musiche di Capitanata con Salzburg Quartett Orchestra
Codice articolo 0086 - 20 %
Dettagli del prodotto
La luce, unita all'attento equilibrio cromatico, è uno degli ingredienti più personali Vermeer nei quadri di Vermeer pittore fiammingo, che sa dar vita ai visi ed ai corpi ritratti. La bravura del pittore deriva dalla severa applicazione dei canoni della pittura fiamminga e olandese del tempo a cui Vermeer aggiunge una perfezione naturalistica eccezionale.
Sensibile alle qualità tattili dei materiali e dei tessuti, Vermeer conosce il trattamento e l'uso della luce e utilizza il colore puntinato allo scopo di dare rilievo agli oggetti; la sua predilezione per il blu e il giallo e questa volontà di rendere i drappeggi palpabili, li troviamo in particolar modo nei quadri che proponiamo in questo CD descritti con maestria attraverso le composizioni del musicista Capitanata, gustare questi quadri potendo immergersi nella magia dei colori e delle immagini, in compagnia dell'interpretazione musicale, risulta un'esperienza unica e totalmente coinvolgente, ci spinge ad andare oltre il senso della vista e farci vivere la pittura in una nuova dimensione di compartecipazione sensoriale globale.
The light, coupled with the careful chromatic equilibrium, is one of the ingredients more personal Vermeer in the paintings of Vermeer fi ammingo painter who knows how to create the faces and bodies portraits. The skill of the painter comes from the strict application of the canons of painting fi amminga and Dutch time that Vermeer adds a perfectly natural exceptional.
Sensitive to the tactile qualities of materials and fabrics, Vermeer know the treatment and the use of light and uses the color dots in order to give relief to the objects; the his preference for the blue and yellow, and this will make the drapes palpable we find them especially in paintings that we propose in this CD described masterfully through the compositions of the musician captains, enjoy these paintings being able to immerse themselves in the magic of color and image, in the company musical interpretation, is a unique and totally immersive, urges us to go beyond the sense of sight and make us live in a new painting size of shared global sensorial.
Salva questo articolo per dopo