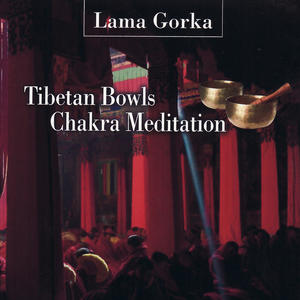 Tibetan Bowls Chakra Meditation - Healing Bowls
4-15%
Tibetan Bowls Chakra Meditation - Campane Tibetano chefunziono da ricevitori, trasmettitori e amplificatori dell'energia
Dettagli del prodotto
Questo CD è stato registrato sul monte Chomolangma (Mt. Everest, 8848 m), contea diTingri nel Tibet Centrale, famosa per la sua sacralità collegata a Milarepa, santo buddista del XI secolo. Lama Gorkha ha generato suoni attraverso Campane Sacre Tibetane (Bowls). Si ritiene che la terapia delle campane sacre sia stata messa a punto in Tibet circa 1000 anni fa, venivano usate dai monaci e dagli sciamani per i rituali purificatori e durante la meditazione. I guaritori tibetani adoperavano queste campane sonore anche per diagnosticare e curare le malattie. Si ritiene che le vibrazioni così prodotte possano eliminare l'energìa negativa e sciogliere i blocchi emotivi e fisici.
Le campane funziono da ricevitori, trasmettitori e amplificatori dell'energia. Quando vengono fatte risuonare generano una vibrazione simpatetica all'interno del corpo che aiuta a eliminare eventuali blocchi di energia facilitando la guarigione attraverso la purificazione e l'attivazione dei sette chakra. Il CD può essere utilizzato come sottofondo per meditare, per ritrovare il nostro equilibrio interiore, per purificare l'ambiente, per trovare l'ispirazione nei lavori di creatività, per concentrarsi, per accogliere intuizioni e programmare le nostre attività con la giusta ispirazione.
invece di 18.50€ - Sconto 20%
The Tibetan bowls are made from an alloy of seven metals which corrispond to seven planets; gold-sun, silver-moon, metal-mars, mercury-mercury, tin-jupiter, copper-venus, lead-saturn. The importance of the seven metals in relation to the seven chakra is due to the fact that every chakra corrisponds to a planet and so, to a metal, in this way creates a resonance between the bell and the chakra. The high vibration of the bells can make the negative energy change to positive and decrease physical and emotive blocks. The human body and it's organs, according to oriental medicine, is made out of energetic vibrational waves. Every healthy organ is in harmony with itself, vibrating like a musical instrument. An unhealthy organ vibrates in a discordant frequency, leading to the creation of blocks and in turn a gathering of negative energy. Listening to this CD will stimulate the process of harmonization and self-healing.
Salva questo articolo per dopo