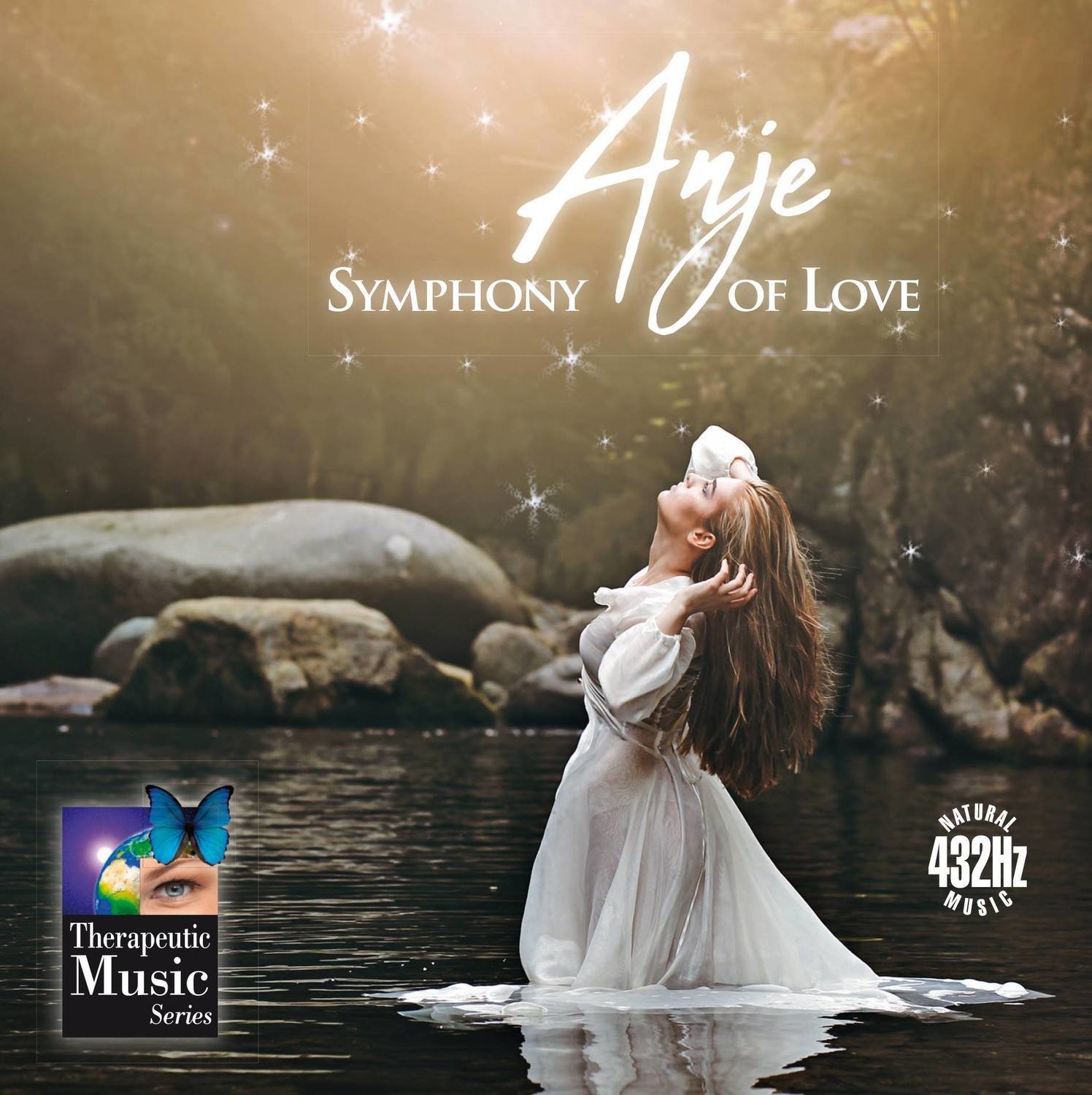 Symphony of Love - Anje
1021 / €19,00 - 15% di sconto
Symphony of Love - Natural 432Hz Music - Anje - Un percorso musicale alla scoperta di paesi incantati
Dettagli del prodotto
"Symphony of Love" prodotto dalla CapitanArt Records Records, è un perfetto esempio dello straordinario talento di Anje, che, con questo album suggestivo, spazia tra atmosfere benefiche dei miti celtici e delle sirene.

L'ascolto è un'esperienza sensoriale profonda , che pare scaturisca da una dimensione insondabile, fuori dal tempo, dove il fascino ancestrale celtico e la solennità della musica sacra si sposano ad un sound moderno.
Ad infondere un'anima a questi brani è soprattutto la voce angelica di Anje, attraverso un ampio ricorso alla tecnica di "multivocals"; in alcuni passaggi di questo CD Anje registra e sovrappone fino a cento voci, ed il risultato è un coro polifonico sacro, degno dei più imponenti canti gregoriani.
La sua voce, e la musica angelica sotto la guida di Rino Capitanata, riescono a risvegliare la gioia interiore ed a toccare l'animo dell'ascoltatore sin dalla prima nota.
Composizioni straordinariamente pure in cui il suo grand piano, insieme al quartetto d'archi di Dublino, si miscelano in un arrangiamento orchestrale che da vita ad uno degli album più belli fra quelli dedicati alla musica per il rilassamento.
Un' esperienza musicale imperdibile.
Anje con "Symphony of Love" ci conduce in un percorso musicale alla scoperta di paesi incantati; potremo visitare la casa della fate, entrare nel magico mondo delle silfidi alate e delle nereidi danzanti, grazie alle atmosfere create.
E' ormai assodato, anche da numerose ricerche scientifiche, che un certo tipo di musica, come quella di Anje, cura il corpo e lo spirito, allinea la mente con l'infinito, rasserena, arricchisce, lenisce le ferite dell'anima, aumenta la forza fisica e mentale.
La sua musica agisce a livello sottile, tramite le melodie e le infinite vibrazioni energetiche che riconnettono cuore, mente e corpo, diventando uno strumento di guarigione energetico e fisico.
Le note penetrano nel subconscio per donare pace e benessere interiore, ricaricandoci di energia vitale.
I brani del cd agiscono in profondità, con le loro frequenze, placando ansie e pensieri negativi, trasportando in un luogo magico e fatato, dimora dello spirito libero ed incondizionato.
Il CD è una sinfonia che tutti dovrebbero ascoltare per ritrovare il vero senso della vita, il senso di appartenenza a qualcosa di più grande, l'unione con il creato.
Salva questo articolo per dopo