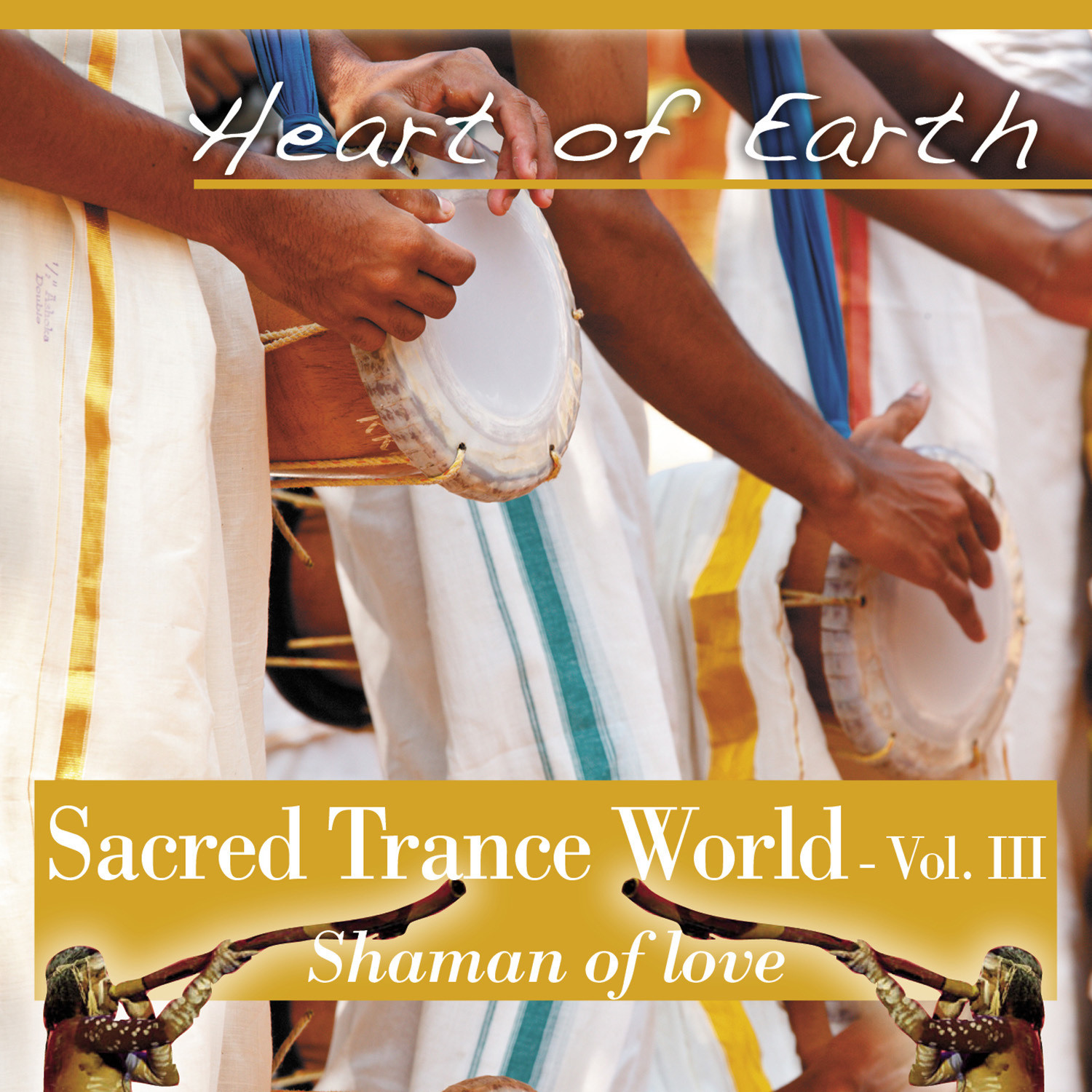 Sacred Trance World vol.3 Shaman of Love
401 -15%
Dettagli del prodotto
Gli Heart of Earth dopo il successo di "Drums of Heart" e "Kundalini Drums"ci propongono un nuovo album "Shaman of Love" ispirato ad antiche danze di guarigione che riconnettono il danzatore con madre terra grazie alla musica, alle percussioni e al movimento corporeo.

Non è una tecnica di movimento e non serve "saper ballare": è una pratica libera, in cui si deve solo essere presenti a se stessi e rendersi disponibili all'irrompere dell'energia universale e alla sua forza guaritrice. Si fluisce col ritmo e si lascia che il corpo si muova da sé. È un'esperienza meravigliosa, che spesso dona profonde intuizioni e visioni a chi la pratica. È una tecnica di trasformazione e di guarigione praticata da sempre dagli antichi sciamani. In tempi antichi era una benedizione per la comunità che la praticava, perché riportava gli individui all'integrità spirituale.

Anche oggi, in molte parti del mondo, in forme diverse, viene praticata per riconnettersi con il proprio potere personale e per ricevere i doni dello spirito. Si danza seguendo liberamente il ritmo e le suggestioni della musica. In questo CD sono riportati suoni e ritmi evocativi di musica tribale ed etnica con invocazioni sacre di sciamani registrati dal vivo in Nepal e in Kashmir e poi riportate nell'album. Danzare con questi ritmi la nostra mente ritrova la propria magia naturale, i pensieri vengono trasformati, le emozioni negative e la fatica sono spazzate via dal respiro e dal movimento spontaneo ritrovando il nostro benessere. Tutto questo permette alle emozioni di "ripulirsi", di trasformarsi e di lasciare spazio a un'unica emozione, quella dell'Amore.

Il corpo si libera dalle tossine, dallo stress e dalle emozioni non espresse e accumulate e divenute via via blocchi psicofisici, la mente acquisisce nuova elasticità e disponibilità. La forza interiore si risveglia e con essa la vitalità che sembrava perduta ma aveva bisogno solo dello stimolo per tornare a liberarsi. "Shaman of Love" vede riuniti musicisti di grande fama provenienti da tutto il mondo, basti ricordare tra gli altri: Sry Hariprasad Shastry: Flauti, percussion, , Brian Ellis: percussioni, Omar Ranghy: Basso Kailash: voce e percussioni, Carlos Moreno: percussioni, Ravin: Chitarra, voce e tablas, Rumi Hassan: voce e percussioni, Capitanata tastiere e percussioni. Un'ondata di energia positiva per il corpo e la mente anche al solo ascolto, questi ritmi ci donano nuova linfa e nuove energie facendoci battere il cuore all'unisono con l'universo. I benefici che si hanno attraverso l'ascolto di questo CD sono: più vitalità, più presenza, più luminosità, grazie al fatto che attraverso la danza è possibile scaricare una grande quantità di energia in eccesso; la conseguenza è che si diventa più sensibili e più in contatto con se stessi.

Le visioni, le emozioni e le sensazioni che si possono avere portano ad una elaborazione cognitiva utile per attuare un processo di trasformazione interiore che include l'aumento della sicurezza di sé e il riconoscimento della propria natura spirituale. I ritmi di questo CD ci trasportano nel flusso eterno della vita, fino a farci cessare di essere il danzatore, diventando la danza stessa e assaporando in questi momenti magici la percezione della nostra sacralità esprimendo con il corpo la bellezza dell'anima.
Salva questo articolo per dopo