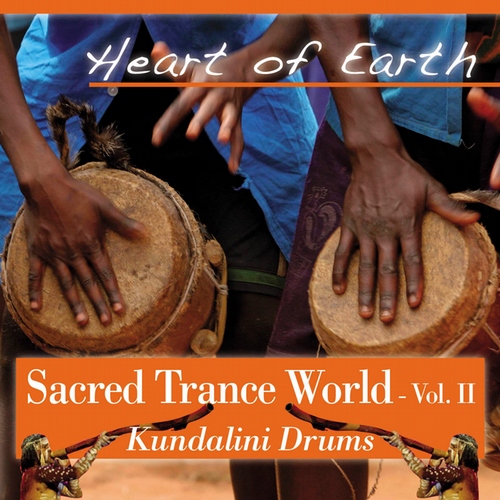 Sacred Trance World vol.2 - Kundalini Drums
00060-15%
Dettagli del prodotto
Dopo aver fatto ballare e sognare con Sacred Trance World vol.1 gli Heart of Earth propongono in questo album una serie di nuovi scenari ritmici coinvolgenti e carichi di buona energia.

Il colore, lo splendore ed il senso epico dell'avventura attraverso i ritmi e i suoni di un patrimonio culturale di antichi popoli sono la fonte ispiratrice di queste composizioni dal ritmo veloce che danno vita ad una vera e propria Festa Musicale.

Il compositore, tastierista e percussionista, Capitanata si è unito al gruppo dei Heath of Earth e ai vivaci ritmi di tabla, dhol, douffli, manjira e dholak, bongos, con le affascinanti sonorità di santoor, sarangi, flauto, sitar e didjeridoo. A questi strumenti tradizionali ha affiancato le moderne tastiere e le splendide voci di vocalisti etnici.

Sacred Trance World vol.2 vede riuniti musicisti di grande fama provenienti da tutto il mondo, basti ricordare tra gli altri: Sry Hariprasad Shastry: percussion, sitar e flauti, Deva Raja: voce, violino Indiano e percussioni, Brian Ellis: percussioni, Helena Russo: Basso e chitarra, Kailash: didjeridoo, Carlos Moreno: percussioni, Ravin: Chitarra, Basso, voce e tablas, Africa Drums: kalimba, tribal pecussion e voci, Rumi Hassan: voce e percussioni, Sharma Belly Dancer group: voci e percussioni, Capitanata tastiere e percussioni.

Estatico, erotico, sensuale, affascinante ed appassionato, quest'album è un'ondata di energia positiva per la kundalini il corpo e la mente, un toccasana per sfogarsi ed eliminare attraverso il movimento tossine ed energie stagnanti, questi ritmi ci donano nuova linfa e nuove energie facendoci battere il cuore all'unisono con l'universo.

I benefici che si hanno attraverso l'ascolto di questo CD sono: più vitalità, più presenza, più luminosità, grazie al fatto che attraverso la danza è possibile scaricare una grande quantità di energia in eccesso; la conseguenza è che si diventa più sensibili e più in contatto con se stessi. Le visioni, le emozioni e le sensazioni che si possono avere portano ad una elaborazione cognitiva utile per attuare un processo di trasformazione interiore che include l'aumento della sicurezza di sé e il riconoscimento della propria natura spirituale.

I ritmi di questo CD ci trasportano nel flusso eterno della vita, fino a farci cessare di essere il danzatore, diventando la danza stessa e assaporando in questi momenti magici la percezione della nostra sacralità esprimendo con il corpo la bellezza dell'anima.

I suoni della natura di questo CD registrati in India, Nepal, Kashmir e Kenia.
Le onde Alfa sono stimolate positivamente da queste frequenze poiché favoriscono un equilibrio tra i due emisferi cerebrali migliorando il benessere, la concentrazione.
Salva questo articolo per dopo