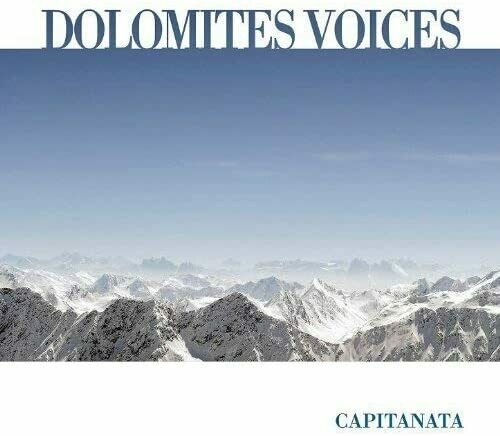 Dolomites Voices - Sky in my heart - Capitanata
385-15%
Dolomites Voices propone una piacevole passeggiata sulle dolomiti tra paesaggi musicali che agevolano il rilassamento
Dettagli del prodotto
Le Dolomiti sono state dichiarate dall'Unesco patrimonio dell'Umanità. Le più belle montagne del mondo si sono formate 200 milioni di anni fa dal mare primordiale, oggi si innalzano nel cielo fino a 3.000 m. Capitanata incaricato a comporre musiche dedicate per questo patrimonio ha vissuto per mesi su diversi rifugi dolomitici a circa 2.500 metri di altezza componendo alle prime luci dell'alba e nei colorati tramonti, il risultato sono composizioni che trascendono i confini sonori con eleganti melodie che riempiono il cuore di chiunque le ascolti.

Un'armoniosa fusione di atmosfere rasserenanti che abbracciano dolcemente l'ascoltatore, trasportandolo in uno spazio di pace e quiete miscelate a delicati suoni delle Dolomiti registrati dallo stesso autore, un album capace di conquistare l'animo. Con una carriera artistica di circa venti anni, Capitanata è uno dei più affermati ed apprezzati compositori di musiche per benessere e rilassamento, grazie ad una spiccata sensibilità artistica ed una profonda esperienza maturata in anni di studio, Capitanata è in grado di dare vita a melodie che donano benessere e serenità. Dolomites Voices propone una piacevole passeggiata sulle dolomiti tra paesaggi musicali che agevolano il rilassamento e la meditazione e trasmettono una benefica calma interiore.
Una musica che sostiene, non invasiva, ideale per pratiche terapeutiche come massaggio, reiki, meditazione o anche per regalarsi un'ora di buona musica in compagnia di un interprete che non finisce mai di stupire il suo affezionato pubblico. Capitanata ha curato la sonorizzazione del Messner Mountain Museum dell'alpinista esploratore Reinhold Messner a Bolzano.
Watching the Dolomites from one of their many peaks is an experience that must all do, it's like standing silent in a holy place. It is not the simple experience of something beyond the everyday thoughts or feelings, nor the search for visions and blisses ... Watching the Dolomites is the lack of the thought, it opens the door to a vastness that goes beyond any imagination; it's the understanding of the world and of its ways... Everything the thought makes has in it the limit of its borders, the thought has always a horizon, the mind that observes these landscapes has none. Watching the Dolomites means see, hear without a word, a comment, an opinion, and when you reach this state you can hear voices from the heart of the wind that sing us and enchant.
Salva questo articolo per dopo